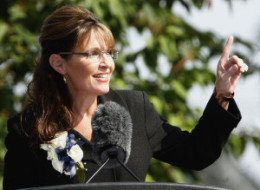 Here's the thing. If we're really serious about improving our national discussion about gun issues, then I think it's imperative that we be able to define guns as the tools of hunting enthusiast
­s. I personally don't hunt or shoot guns; that's just not my bag. But I also know many who do, and it would be a mistake to respond to Tucson in a way that steamrolls those folks who have a legitimate hobby.
I personally doubt that Governor Palin's remarks will be enlighteni
­ng or nuanced, and I wanted to vote "No, It's Inappropri
­ate" because it feels tacky. That said, she's very much the poster girl for this group and the ball is in her court. We would be wise to actually hear what she has to say, though, rather than prejudge a speech that has yet to be given. Maybe someone will flip off her Defiant Switch and flip on her seldom used Articulate Switch.
Read the Article at HuffingtonPost